With less than a month to go before the film is released, a new batch of stills from Evil Dead has dropped. Take a look: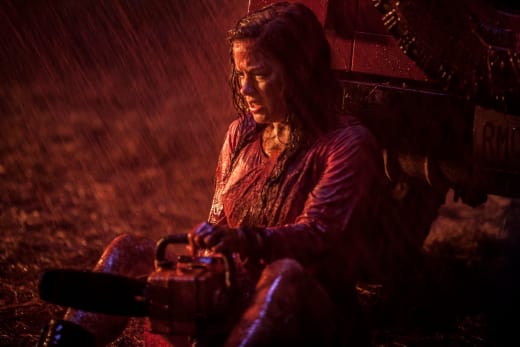 Jane Levy stars as Mia in this film about a group of teens who travel together to a remote cabin. Once there, they discover a mysterious book and accidentally unlock a demonic force in the surrounding woods.
Shiloh Fernandez, Lou Taylor Pucci, and Jessica Lucas also star. Sam Raimi (Oz: The Great and Powerful) and Bruce Campbell, director and actor of the original series, produce.
Fede Alvarez directs the film, which premieres April 15. Watch the Evil Dead red band trailer for more.