"Spin-offs" or "Character Movies" are all the rage nowadays. In fact, they're the mark of a true franchise.
Now joining the likes of the Avengers solo films that are about to continue with Marvel Phase 2, as well as the Star Wars spin-off movies, is the Fast and Furious franchise.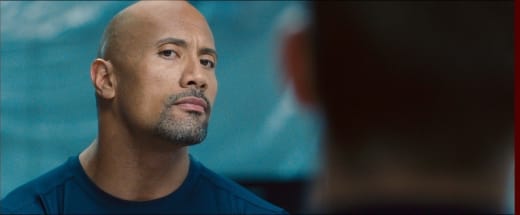 Dwayne Johnson recently told Empire that the next film in the series could be a spin-off movie starring his character Luke Hobbs. Ever since Johnson joined the franchise, rumors have swirled that he could get his own film.
Johnson said that the film could come "possibly after this one, after the next one...I'm not quite too sure, I know that's the goal and we continue to build that character and have him take shape."
His character Hobbs can be seen in Fast & Furious 6 on May 24. Watch the Fast & Furious 6 trailer for a look.