When we first started the Tournament of Movie Fanatic Franchises Bracket, I think it's safe to assume that we were all fairly confident that Star Wars would take it. And while the seminal sci-fi series walked right into the finals, a major upset has occurred!
Yes, that's right, Ghostbusters was voted the best movie franchise of all time! The series destroyed Star Wars 84.1% to 15.9%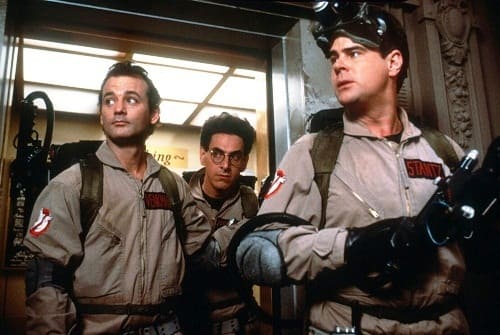 The supernatural comedy was written by comedy stalwarts Dan Aykroyd and Harold Ramis, with Ivan Reitman directing. Add in the comedic genius of Bill Murray, and an excellent supporting cast including Rick Moranis, Ernie Hudson, and Sigourney Weaver, and what you end up with is two amazing films worthy of the title of Best Franchise.
Yes, there are only two films, and yes, some people have their doubts about the second one. But a long-awaited third film is in the works. Check out some Ghostbusters franchise quotes to celebrate, and let us know what you think of this amazing upset in the comments section below!
And most of all, thanks for participating in our latest Tournament!