Check out three new stills from G.I. Joe: Retaliation: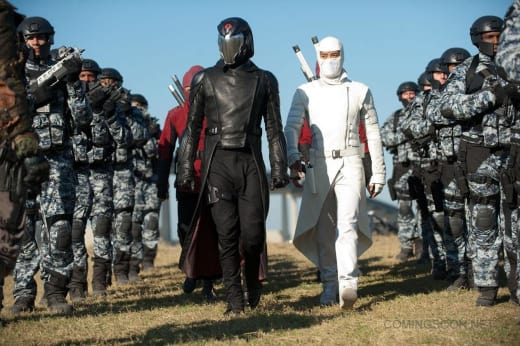 The action sequel picks up with the Joes cast away by Zartan, who is posing as the President. They enlist the help of an old Joe to fight against the odds and defeat Cobra.
Bruce Willis (A Good Day to Die Hard), Dwayne Johnson, Channing Tatum (21 Jump Street), Adrianne Palicki, Lee Byung-hun, Ray Park, Jonathan Pryce, Ray Stevenson, RZA, and Walton Goggins (Django Unchained) star.
G.I. Joe: Retaliation premieres March 28.