The new IMAX poster for Iron Man 3 features Pepper clinging to Tony Stark, while The Mandarin watches on menacingly from the background. I'm gonna guess he's responsible for all that fire damage too.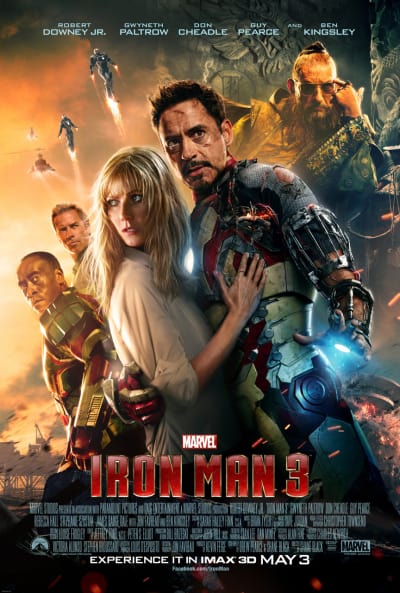 Robert Downey, Jr. returns as Tony Stark in the film that will kick off Marvel Studios' Phase Two (sounds like an evil plan, but it's not...we don't think). The new film finds Stark seeking out those responsible for attacking his personal world.
Gwyneth Paltrow, Don Cheadle, Guy Pearce, Rebecca Hall, James Badge Dale (World War Z), Jon Favreau, and Ben Kingsley also star.
Shane Black directs the threequel, which premieres (Iron) May 3. Check out our Iron Man quotes page to relive the first film.