Iron Man 3 Poster and International Trailer: The Whole World's Gonna be Watching
by Micah J Gordon at . Comments
The new international trailer for Iron Man 3 is similar to yesterday's Iron Man 3 theatrical trailer, but it is very heavily Mandarin-focused. Take a look at the new video, followed by a new poster: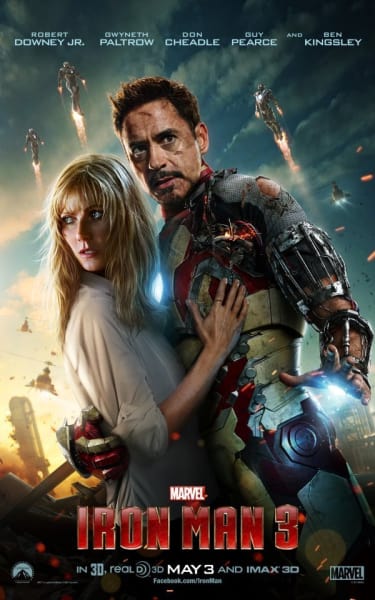 Robert Downey, Jr. returns as Tony Stark. When he finds his personal world under attack, he is forced to consider a life-altering question: Does the man make the suit or the suit make the man?
Gwyneth Paltrow also returns as Pepper Potts. Don Cheadle, Ben Kingsley, Guy Pearce (Prometheus), Rebecca Hall, James Badge Dale (World War Z), and Jon Favreau also star.
Iron Man 3 is directed by Shane Black and will premiere (Iron) May 3.