Jack the Giant Slayer Climbs the Box Office Beanstalk: Weekend Box Office Report
by Micah J Gordon at . Comments
In the lowest-grossing February since 2002, even the weekend winners have scarcely done too well. That trend continued into the first weekend in March, as Jack the Giant Slayer topped the box office with a gross of $28 million. Nicholas Hoult stars in the adaptation of the classic fairy tale.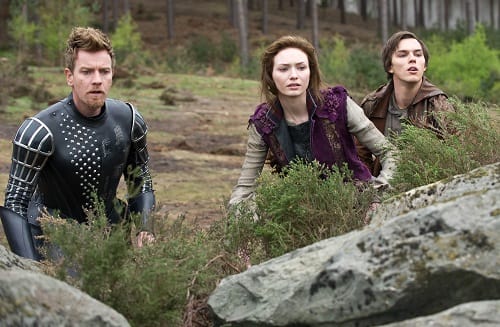 Dropping to second place after last week's climb back to first is Identity Thief. The comedy earned $9.7 million, for a total of $107.4 million.
21 and Over opened this weekend to $9 million in ticket sales. The college comedy is written by the writers of The Hangover.
The Last Exorcism Part II and Snitch round out the top five. The horror sequel and crime thriller earned $8 million and $7.7 million, respectively.
Box office Top 10:
1. Jack the Giant Slayer, $28 million
2. Identity Thief, $9.7 million
3. 21 and Over, $9 million
4. The Last Exorcism Part II, $8 million
5. Snitch, $7.7 million
6. Escape from Planet Earth, $6.7 million
7. Safe Haven, $6.3 million
8. Silver Linings Playbook, $5.9 million
9. A Good Day to Die Hard, $4.5 million
10. Dark Skies, $3.6 million