Jon Stewart to Take Break From the Daily Show to Direct Feature Film Rosewater
by Micah J Gordon at . Updated at . Comments
Bad news for Daily Show fans! The show's long-running host, Jon Stewart will be taking an extended 12-week hiatus from his duties to make his feature film directorial debut!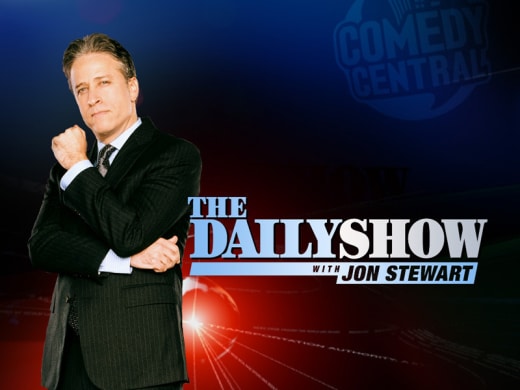 The film Stewart will be directing is called Rosewater. It is based on Maziar Bahari's book Then They Came for Me: A Family's Story of Love, Captivity And Survival, telling the story of his captivity in an Iranian prison while reporting on the election there.
Stewart also wrote the script. While this will mark his directorial/writing debut, he has appeared in such films as Half Baked, Big Daddy, and Death to Smoochy. Check out some of his Half Baked quotes.
So how will The Daily Show deal with the departure? Correspondent John Oliver will take over hosting duties while Stewart is gone. Long-time fans of The Daily Show will remember that guest-hosts used to be common, rather than the vacation breaks that happen today.
Stay tuned for more Rosewater news as the details become available.