Justice League Rumors: Chris Nolan to Produce? Zack Snyder to direct? Christian Bale to STAR?
by Micah J Gordon at . Updated at . Comments
Some big developments are shaping up for the Justice League of America movie. The film recently suffered a giant setback win writer Will Beale's script was tossed, leaving Warner Bros. with no idea how to move forward.
Well, it looks like they may have found a way forward: sticking with what works. Latino Review is reporting a rumor that Christopher Nolan will take over development of the film, acting as producer. Any JLA decisions will go through him.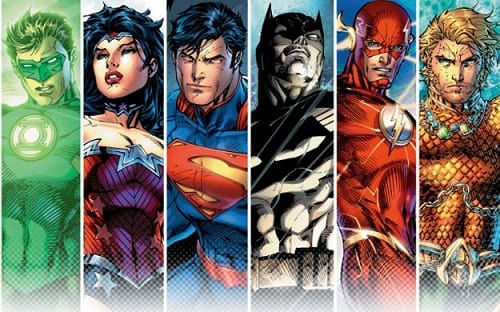 Two other big names may be joining the fray as well. With his Superman origin story Man of Steel hitting theaters in June, director Zack Snyder is also reportedly on board, as a producer and possibly as director.
And the biggest shocker of them all? LR is also claiming that JLA is being designed as a vehicle for Christian Bale and Henry Cavill, with Bale returning to his role as Batman. Do you buy it?
With all these pieces potentially falling into place, the biggest question on everyone's mind is: Who will play Wonder Woman? Well that, and, will Justice League actually get off the ground this time? What do you think? Let us know in the comments section below!