Hit-Girl fans rejoice! The first red band trailer is finally here for the much-anticipated sequel, Kick-Ass 2. Check it out below, followed by the new poster: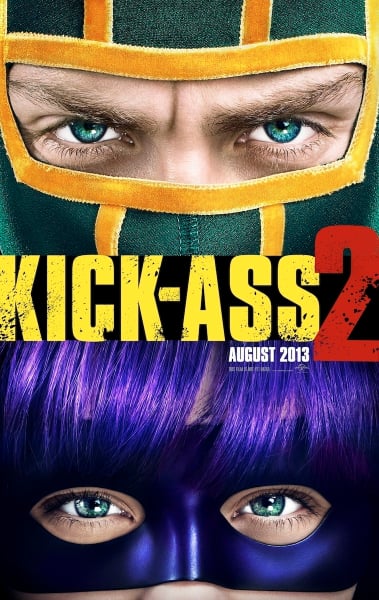 Aaron Taylor-Johnson and Chloe Moretz return as Kick-Ass and Hit-Girl in the comic book sequel. This time, they are joined by an almost-unrecognizable Jim Carrey (The Incredible Burt Wonderstone), as Colonel Stars and Stripes.
Christopher Mintz-Plasse (Superbad), Donald Faison, Robert Emms, Lindy Booth, Clark Duke, John Leguizamo, and Morris Chestnut also star.
Kick-Ass 2 is written and directed by Jeff Wadlow, and will premiere August 16. Read through some Kick-Ass quotes to relive the first film.