Hollywood has been abuzz about the idea of a Lance Armstrong movie and with the announcement today from Warner Bros., that triumphant story turned sizzling scandal will be hitting the big screen sooner than later. Jay Roach has been tapped to direct with Scott Z. Burns hired to write the screenplay. This is a perfect combination to tackle such a thorny subject.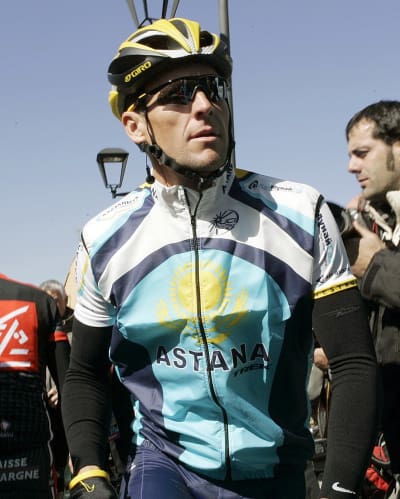 Roach may have gotten his start, and is still succeeding, by helming big-time comedies. From the Austin Powers movies, the Meet the Parents movies and his recent The Campaign starring Will Ferrell and Zach Galifianakis, his comedic hand is quite adept.
Yet, he has found a dramatic tone as well with his stellar work on the Emmy-winning Game Change that told the inside story of the 2008 presidential campaign, and Recount, his Emmy-winning take on the 2000 presidential election debacle.
As for Burns, his most recent film Side Effects explored the invasion of pharmaceuticals in our country. He has also had a hand at bringing true life tales to life with his stellar work on The Informant.
If anyone can condense the rich story that is the rise and fall of Armstrong, it is the creative tandem of Roach and Burns.