Last week, Alan Ritchson was cast as Raphael in the new Ninja Turtles movie. Now, he has some co-turtles.
Pete Ploszek, Jeremy Howard, and Noel Fisher have now been cast as Leonardo, Donatello, and Michelangelo.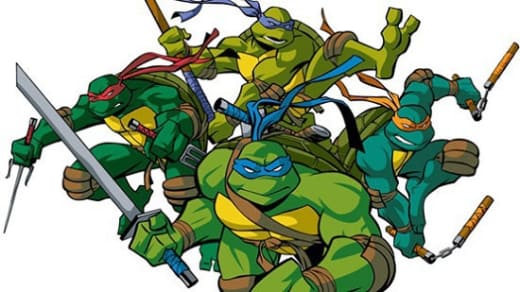 All four of the main actors are relative unknowns, though Megan Fox has been cast as April O'Neil. The three new turtles have a relatively long TV resume, while Ritchson will appear later this year in The Hunger Game: Catching Fire.
Michael Bay will produce the film, which switches the turtles from mutants to aliens. Jonathan Liebesman directs. Ninja Turtles is set to be released next summer.