A whole batch of new stills has dropped from Oblivion, including a look at the "bubble ship" that Tom Cruise's character uses in the film. Check it out: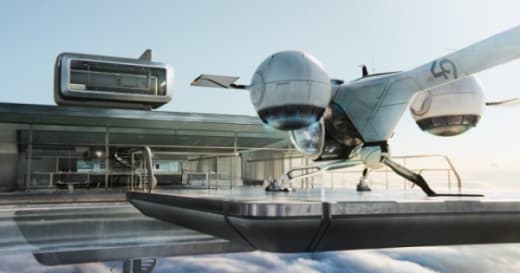 Cruise stars as Commander Jack Harper, a drone repairmen and one of the last humans on Earth after an alien war decimates the planet. When he rescues a mysterious woman from danger, he begins to uncover the truth behind the war.
Olga Kurylenko plays the woman, with Morgan Freeman, Andrea Riseborough, Nikolaj Coster-Waldau, Melissa Leo, and Zoe Bell (Django Unchained) also starring.
Joseph Kosinski directs the film, which premieres April 12. Watch the Oblivion trailer for a preview.