For the second straight week, Oz the Great and Powerful sits at the top of the weekend box office rankings. James Franco (Spring Breakers), Mila Kunis, Michelle Williams, and Rachel Weisz earned $42.2 million over the three-day period, bringing its total earnings to $145 million.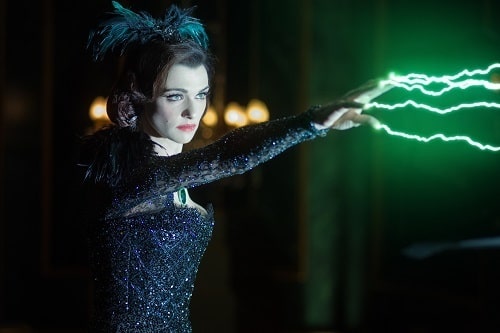 Two new movies followed Oz this weekend, the first being The Call. The Halle Berry thriller took in $17.1 million in its opening weekend.
The Incredible Burt Wonderstone had a disappointing premiere, earning $10.3 million dollars over three days. Steve Carell (Anchorman), Jim Carrey, and Steve Buscemi star in the magic-themed comedy.
Jack the Giant Slayer and Identity Thief finish up the top 5. The films added $6.2 million and $4.5 million to their total gross, respectively.
Box office top 10:
1. Oz: The Great and Powerful, $42.2 million
2. The Call, $17.1 million
3. The Incredible Burt Wonderstone, $10.3 million
4. Jack the Giant Slayer, $6.2 million
5. Identity Thief, $4.5 million
6. Snitch, $3.5 million
7. 21 and Over, $2.6 million
8. Silver Linings Playbook, $2.6 million
9. Safe Haven, $2.5 million
10. Escape from Planet Earth, $2.3 million