Usually when we see character posters for a movie, they're not of giant machines that are piloted by people.
But since the machines, or Jaegers, in Pacific Rim seem to have distinct looks and personalities, and cool robot names, I guess it's warranted. Check out the poster of Japan's Jaeger, named Coyote Tango: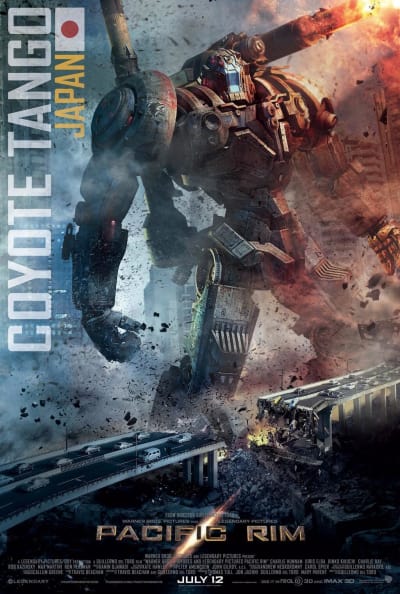 When a group of giant monsters emerge from the sea, humans deploy an army of giant manned robots to defeat them. Charlie Hunnam plays an ex-pilot who, after all the other robots are defeated, is called to team up with a rookie, played by RInko Kikuchi, to un-retire an old Jaeger and save the world.
Idris Elba (who will star in the Marvel Phase 2 film Thor: The Dark World), Burn Gorman, Robert Kazinsky, Charlie Day (Horrible Bosses), Max Martini, and Ron Perlman also star.
Guillermo del Toro directs the film, which will hit theaters July 12. Check out some Pacific Rim stills for more.