You know what they say about big footprints...it means that giant terrifying monsters have emerged from the sea and are threatening mankind. Check out this new still from Pacific Rim: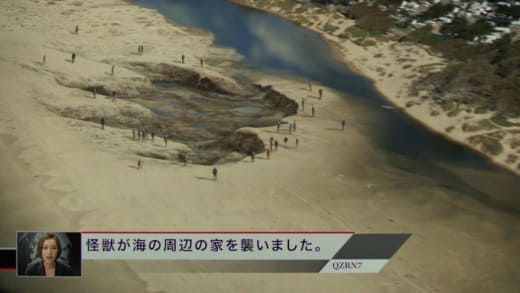 The giant footprint in the still above is from an equally giant monster called a Kaiju, an onslaught of which have emerged from the sea to wreak havoc on the planet. When the army of giant robots called Jaegers that have been built to combat them fail, it is up to a former pilot, played by Charlie Hunnam, and a young trainee, played by Rinko Kikuchi, to unretire an old Jaeger and save the world.
Idris Elba, Charlie Day (who had some hilarious Horrible Bosses quotes), Burn Gorman (The Dark Knight Rises), Robert Kazinsky, Max Martini, and Ron Perlman also star.
Guillermo del Toro directs the film, which hits theaters July 12. Check out all our Pacific Rim stills for a better look.