Pain and Gain, you're a hard one to figure out. If you're going off of the brand new red band trailer and the super awesome new still alone, well, then, it looks pretty darn good. Take a look: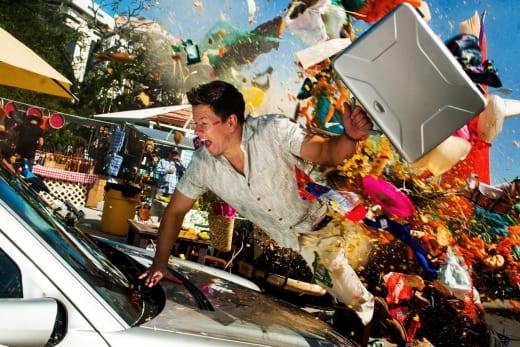 Mark Wahlberg (Ted) stars as Daniel Lugo, a body builder who is sick of the rut he's stuck in. As such, he devises a plan with some of his gym buddies to rob a spoiled business man of his assets.
Dwayne Johnson (G.I. Joe: Retaliation), Anthony Mackie, Rebel Wilson (Bridesmaids), Ed Harris, Ken Jeong, Ton Shalhoub, and Rob Corddry also star. Michael Bay directs the film, which comes out April 26.