Disney and Pixar have released the new one-sheet poster for their latest, Planes. The film is Pixar's first spin-off in their history. Planes expands the world set in motion by the Cars movies.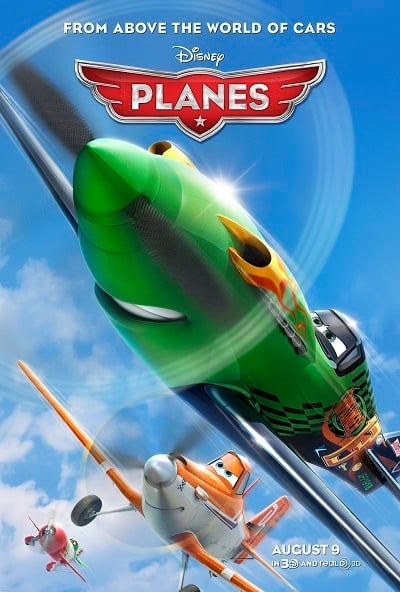 As Disney says, the film is set "high above" the world of Cars and follows the adventures, or wanna-be adventures of Dusty (Dane Cook). He is a crop dusting plane who has big sky dreams of being an aerial racer. There are just two problems: Dusty is not built for racing and he's just a little afraid of heights. Kind of a problem for a plane, no?
As teased in the Planes trailer, the voice cast is stellar and features Monty Python's John Cleese, Teri Hatcher, Val Kilmer, Julia Louis-Dreyfus and Cedric the Entertainer.
Look for Planes to take flight August 9.