If you saw this morning's new Star Trek Into Darkness international trailer, you surely noticed the shot of Alice Eve in her undies. It seemed a tad out of place at the time, but I'm sure few people minded.
Well, turns out is was all a distraction! Sneaky. In the background of that shot was a URL that led fans to a new Trek poster. We'll save you the trouble of having to avert your gaze from Eve, and just show you the poster below: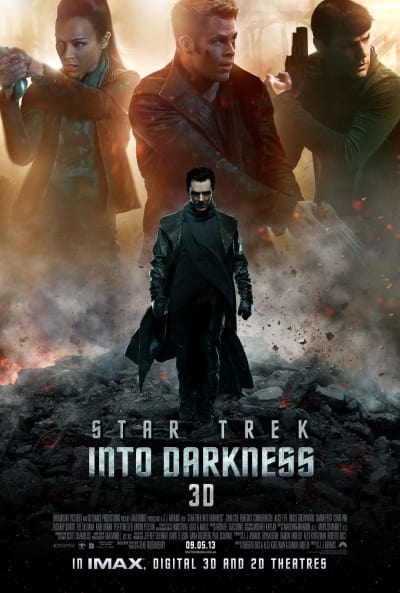 Chris Pine and Zachary Quinto return as Kirk and Spock in the J.J. Abrams sequel. This time, Star Fleet is attacked, causing the Enterprise Crew to embark on a manhunt for the person responsible.
Benedict Cumberbatch (The Hobbit), Zoe Saldana, Karl Urban, Anton Yelchin, John Cho, Simon Pegg (Shaun of the Dead), Bruce Greenwood, and Noel Clarke also star.
Star Trek Into Darkness premieres May 17.