Terrence Howard, while talking about his latest film Dead Man Down, told Movie Fanatic exclusively about the experience that is hooking up with Oprah Winfrey. Sure, it's all for the movie The Butler... but the Oscar-nominated actor sure seemed to find it a thrill.
"Oprah and I had such chemistry. To be able to make out with Oprah and to have love scenes with her and those tig ol' bitties," Howard said and laughed. "She's such a voluptuous woman. That was wonderful."
Howard had been thought of for the title character, but due to story demands, the role went to Forest Whitaker. Yet, director Lee Daniels would do anything to get Howard in his picture. So, he had a character named Howard that he hadn't fully developed who was a next door neighbor to Winfrey's Gloria. Enter Howard. "My character has an affair with her," Howard proudly stated.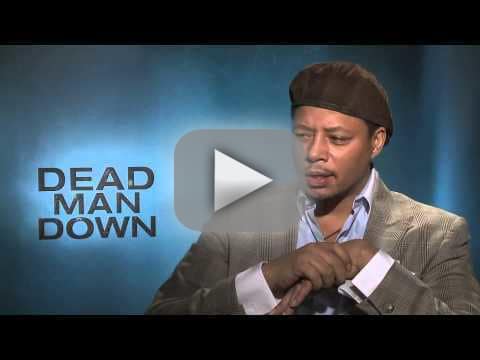 The Butler arrives later this year and follows the story of the man who would serve as the butler for eight presidents. The cast of the film is astounding, with John Cusack, Alan Rickman, Robin Williams, James Marsden, Forest Whitaker (seen in the first The Butler still), Liev Schreiber, Cuba Gooding Jr., Jane Fonda, Melissa Leo, Vanessa Redgrave and Mariah Carey.
And stay with Movie Fanatic as we premiere the rest of our Howard interview on the thriller Dead Man Down, starring Colin Farrell.