Marc Webb has joined Vin Diesel as one of the best sources for Social Media movie images. He's been tweeting set pics for most of the duration of production on The Amazing Spider-Man 2, and now we have a great image (could be a still?) of actor Colm Feore.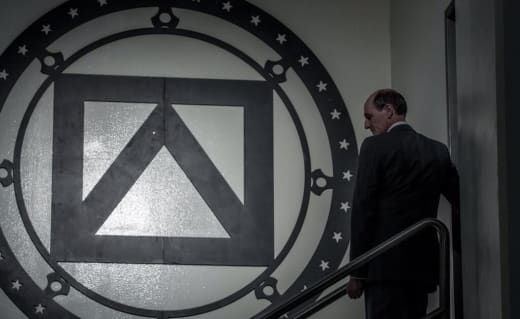 Feore's character is unknown, but from the looks of it, he's some kind of menacing authority figure, and part of some upside-down mail-carrying organization.
The superhero sequel will once again star Andrew Garfield, Emma Stone, Sally Field (Lincoln) and Martin Sheen. Shailene Woodley (Divergent), Dane DeHaan, Paul Giamatti, and Jamie Foxx (Django Unchained) also join on.
The Amazing Spider-Man 2 will premiere May 2, 2014. So there will surely be plenty more stills and set pics to come.