Guess what? Apparently B.J. Novak is in The Amazing Spider-Man 2!
Director Marc Webb broke the news over Twitter, on which he has been especially active lately. And he broke it in the form of this still: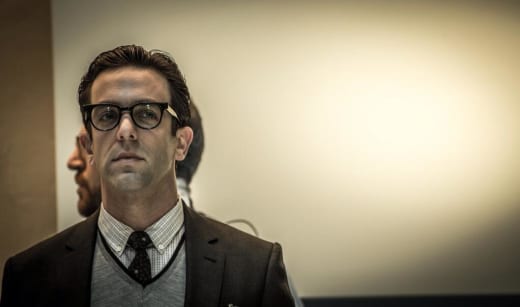 The still was accompanied by the tweet, "Day 38. A supposed rumor about a Dunder-Mifflin takeover of Oscorp?" which is a reference to Novak's TV show The Office. He also appeared in the 2009 film Inglorious Basterds.
Novak, whose role is unknown, joins Andrew Garfield, Emma Stone, Dane DeHaan, Jamie Foxx (White House Down), Chris Cooper, Paul Giamatti, Shaielene Woodley (Divergent), Sally Field, and Martin Sheen.
The Amazing Spider-Man 2 is currently filming, and has a release date set for May 2, 2014.