Marc Webb posted a new photo from the set of The Amazing Spider-Man 2 on Twitter today, teasing a car-related stunt. Take a look: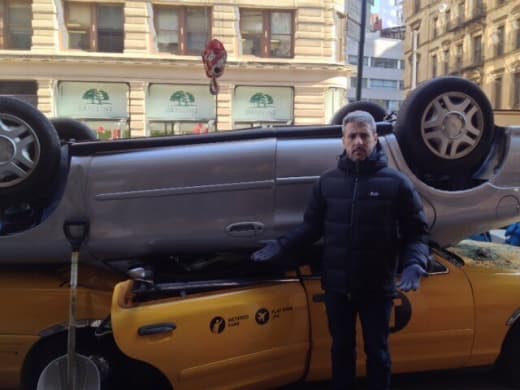 Andrew Garfield returns as Peter Parker in Webb's superhero sequel. This time, he struggles with his promise to stay away from Gwen Stacy, played by Emma Stone, as a new villain tests his skills.
Dane DeHaan, Shailene Woldley (Divergent), Jamie Foxx (Django Unchained), Paul Giamatti, and Chris Cooper join on. The Amazing Spider-Man 2 premieres May 2, 2014.