Three new films were released this weekend, and two of them started on top at the box office. The animated movie The Croods, featuring the voices of Nicholas Cage, Emma Stone, and Ryan Reynolds, opened at number one this weekend, taking in $44.7 million.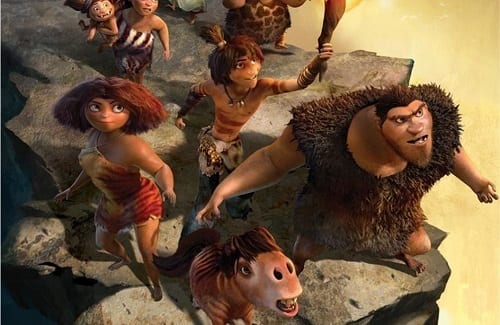 Morgan Freeman, Aaron Eckhart, Angela Bassett, Gerard Butler and Olympus Has Fallen also did well in its opening weekend. The action film earned $30.5 million over the three-day period.
Oz the Great and Powerful made room for the new films by sinking to third place. After two weeks of top-finishes, Oz earned $22.03 million to bring its total to $177.6.
The Call and the new film Admission round out the Top 5. The two movies earned $8.7 million and $6.4 million, respectively.
Box office top 10:
1. The Croods, $44.7 million
2. Olympus Has Fallen, $30.5 million
3. Oz: The Great and Powerful, $22 million
4. The Call, $8.7 million
5. Admission, $6.4 million
6. Spring Breakers, $5 million
7. The Incredible Burt Wonderstone, $4.3 million
8. Jack the Giant Slayer, $3 million
9. Identity Thief, $2.5 million
10. Snitch, $1.9 million