Unfortunately, this Cannes opener does not help you get at any delicious tuna.
Festival organizers announced today that The Great Gatsby will open the Cannes Film Festival on May 15.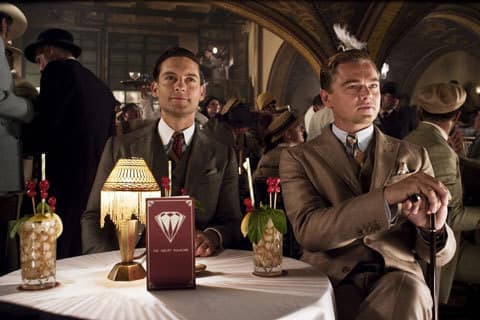 Leonardo DiCaprio (Django Unchained) stars as enigmatic millionaire Jay Gatsby in this adaptation of the classic American novel from F. Scott Fitzgerald. Tobey Maguire plays Nick Carraway, a Midwesterner who becomes infatuated with Gatsby's lavish lifestyle.
Carey Milligan, Joel Edgerton, Isla Fisher, Jason Clarke (Zero Dark Thirty), Adelaide Clemens, and Elizabeth Debicki also star.
Baz Luhrmann, whose first film Strictly Ballroom debuted at Cannes in 1992, directs the adaptation. It will be only the second festival film ever screened in 3D.