The first still from the new film The Rover has dropped over at EW, starring Guy Pearce and Robert Pattinson. Take a look: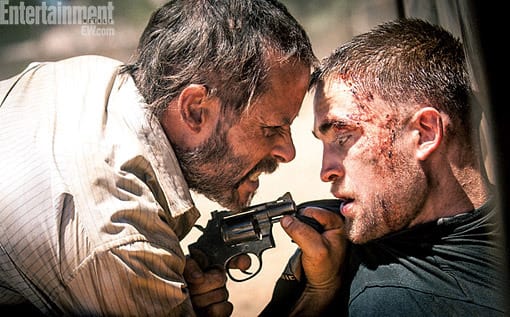 Pearce (Iron Man 3) stars as Eric, a man in the dangerous near-future Australian Outback, whose only prized possession is stolen by a gang. On his journey to find them, he meets Pattinson's Reynolds, a gang-member who was left behind.
Scoot McNairy, Anthony Hayes, Gillian Jones, and David Field also star. David Michod wrote the script and directs.
The Rover will premiere later this year.