The Sweeney is one fantastic ride at the movies, unlike any we've seen yet this year. Yes, the calendar has barely turned from 2012, but I would bet you won't see a film as riveting and riotous as The Sweeney until the summer hits.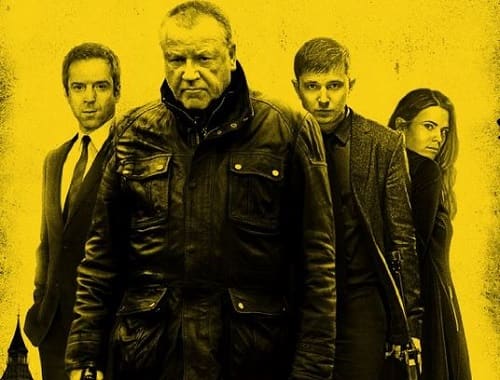 Our The Sweeney review has to start and end with the lead, Ray Winstone.
As teased in The Sweeney trailer, the film is based on the popular British TV series that has become a full length completely riveting feature. Winstone stars as the leader in an elite London police force -- called The Sweeney -- that in their debut film is charged with stopping a crew who are successfully pulling off high profile heists across the English capital.
To quote Winstone's character what sets The Sweeney apart from other police units is they are willing to do things to get the crooks that other cops cannot. Check out the team in The Sweeney poster and witness this force's fierceness!
Yet, there is oversight in the form of Steven Macintosh's Internal Affairs officer who seeks to shut down the crew. He sees their success coming at a cost to civil liberties. To make matters worse, Winstone is sleeping with his wife!
Needless to say, the battle between Macintosh and Winstone is as powerful as the war the police officer is waging against the heist crew.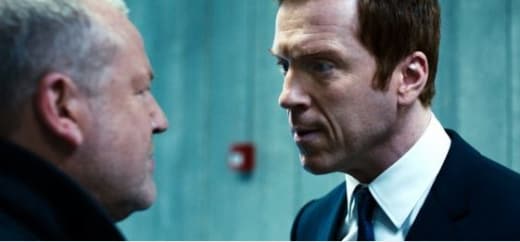 Winstone rolls through every scene as Jack Regan with an insane amount of confidence that may feel like cockiness. But it's not. He is the absolute best at what he does and that bleeds through every scene. It is as explosive of a performance as he has ever given.
The Sweeney is a slick, action-packed thriller that doesn't forget to have some fun along the way. Movie Fanatic has heard that the film, already a blockbuster in Britain, has already had its sequel green lit. We cannot wait to continue the adventures of London's finest and most effective police unit. And if there was a better role for Winstone in his career, we sincerely doubt it.