The first teaser poster has dropped for White House Down. Take a look: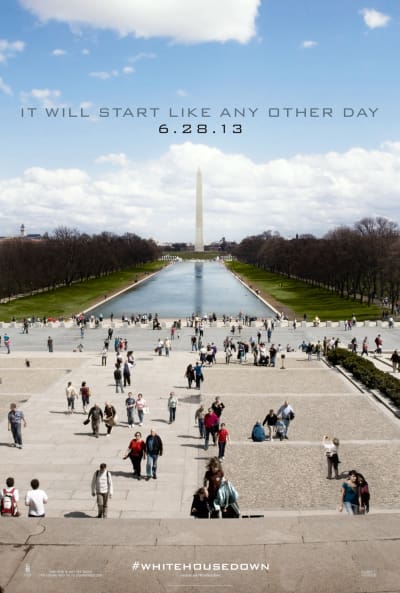 Hollywood often pushes two similar movies out at the same time, and WHD is almost the exact same plot as Olympus Has Fallen, which opened at #2 in the box office this weekend.
Channing Tatum (21 Jump Street) stars as a police officer and failed Secret Service applicant, who is the last hope to save the President, played by Jamie Foxx (Django Unchained), after the White House is taken over by mercenaries.
Jason Clarke stars as the leader of the mercenaries. James Woods, Garcelle Beauvais, Richard Jenkins, Lance Reddick, and Joey King also star.
White House Down will premiere June 28.