The calendar has turned from March to April and it seems to us that judging by the docket Hollywood has to present to audiences... it sure feels like summer. From Tom Cruise going back to sci-fi in Oblivion, Mark Wahlberg and Dwayne Johnson (G.I. Joe: Retribution) getting pumped for Pain and Gain and an astounding 3D upgrade to Steven Spielberg's classic Jurassic Park, it's an explosive fourth month of 2013.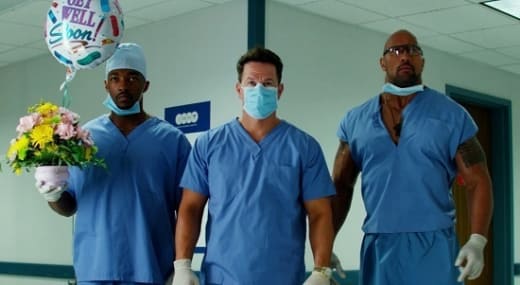 And not to be left out is the astounding Jackie Robinson life story 42, the highly anticipated re-imagining of Evil Dead, and Danny Boyle putting audiences in a fantastic Trance. Plus the comedy that may have the best cast of all with Robert De Niro, Diane Keaton, Amanda Seyfried, Topher Grace and Katherine Heigl -- teased in The Big Wedding trailer -- also lands.
Which April movie are you most looking forward to?