The poster for Before Midnight has dropped. Take a look: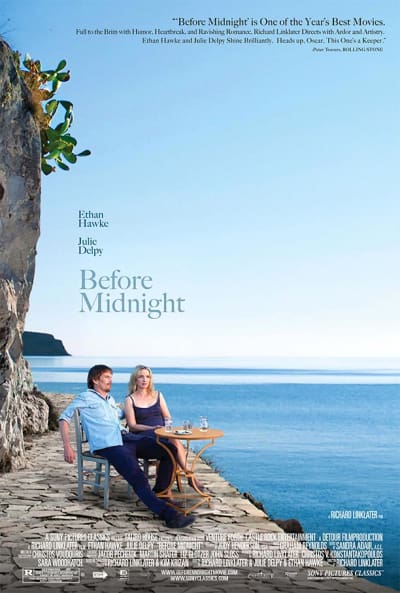 Ethan Hawke (Sinister) and Julie Delpy return as Jesse and Celine in the third installment of the romance drama series that began almost 20 years ago. This time, Jesse and Celine are a couple, and travel with their family to Greece.
Seamus Davey-Fitzpatrick, Ariane Labed, Athina Rachel Tsangari as Ariadni, Xenia Kalogeropoulou, Walter Lassally, Charlotte Prior, and Jennifer Prior also star.
Before Midnight premiered at Sundance earlier this year, and will hit theaters May 24. Watch the Before Midnight trailer for a closer look.