With The Big Wedding landing in theaters, it's time to look at Hollywood's love affair with the institution that is two people swearing their love in nuptials that can be both large, small... or extremely intimate.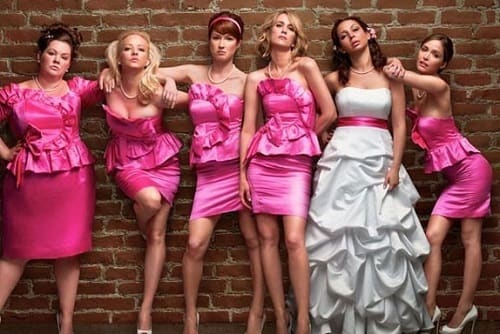 Robert De Niro leads a cast shown in this The Big Wedding trailer that includes Robin Williams, Susan Sarandon, Diane Keaton, Katherine Heigl, Topher Grace and Amanda Seyfried.
Seyfried knows a thing or two about playing brides after her turn in Mamma Mia. And Heigl too has been in a few movie weddings, most notably 27 Dresses. Heck, even Williams played a priest marrying John Krasinski and Mandy Moore in License to Wed.
So get the bubbles or rice ready -- whatever you want to throw at the lucky couple -- and put on your thinking caps. It's time to vote for your favorite wedding movie. Vote now by telling us...
What's the best wedding movie?
If your choice isn't on our list, include it in the comments below!