Captain America The Winter Soldier: Cap's Back in First Photo
by Joel D Amos at . Updated at . Comments
Marvel Studios and Walt Disney have announced that principal photography has begun on Captain America: The Winter Soldier and to celebrate, they have given us a first photo. Chris Evans is back as Cap in the highly anticipated sequel to Captain America: The First Avenger.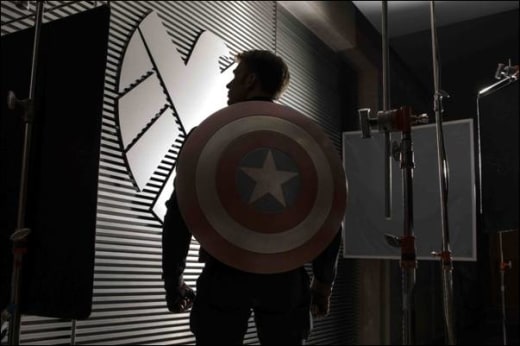 After the blockbuster success of The Avengers, Marvel is beginning phase two of their superhero stories with Iron Man 3 when it arrives May 3. Look for Captain America: The Winter Soldier to hit theaters on April 4, 2014.
The first film's screenwriters Christopher Markus and Stephen McFeely are back for the second round and stepping in to the director's chair replacing Joe Johnston is Anthony and Joe Russo.
Also joining the franchise, with the official news released last week, is Robert Redford, with rumors having him playing the head of S.H.I.E.L.D. Also confirmed that they are coming along for the ride in Captain America: The Winter Soldier, we have Scarlett Johansson, reprising her role as Black Widow, and Samuel L. Jackson as Nick Fury.