We all knew this was coming, but that doesn't mean you can't be giddy about it.
The trailer for The Hunger Games: Catching Fire has premiered during the MTV Movie Awards! Watch it below: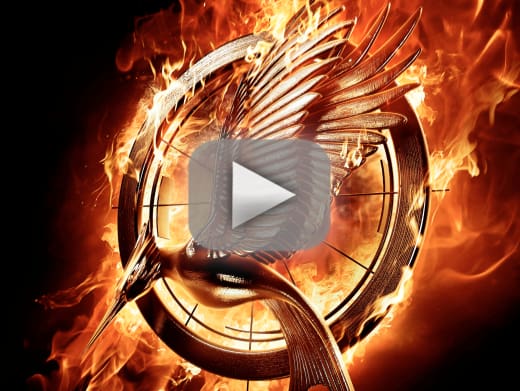 Jennifer Lawrence (Silver Linings Playbook) stars once again as Katniss Everdeen, who embarks on the Victor's tour as the country readies itself for the next games, called the Quarter Quell.
Josh Hutcherson, Liam Hemsworth, Woody Harrelson, Elizabeth Banks, Stanley Tucci, Sam Claflin, and Philip Seymour Hoffman also star.
Catching Fire will premiere November 22. Check out the Catching Fire poster for more.