Cheech & Chong's Animated Movie Exclusive Giveaway: Win the Blu-Ray!
by Joel D Amos at . Updated at . Comments
Cheech and Chong, when you think about it, have always been animated so it makes perfect sense that the comedy duo would finally put out an animated movie. Movie Fanatic is proud to award one lucky winner a copy of the Blu-Ray of Cheech & Chong's Animated Movie. Find out how to enter below and check out the Cheech & Chong's Animated Movie trailer!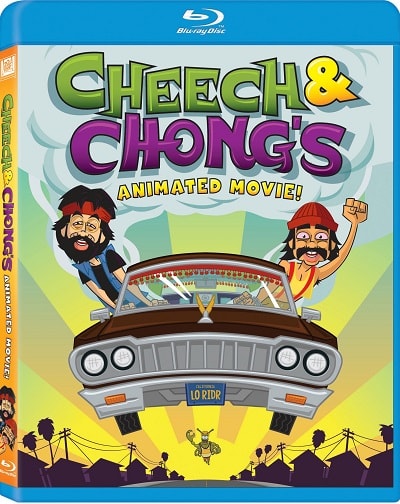 The film arrives on home video formats April 23 and that's when we will announce our winner.
Seriously, it's high time the stoner comedians find themselves in cartoon form, and their first animated movie will not disappoint longtime and new fans of the iconic pair. In fact, the guys promise that the film will be a hoot for you and your "best buds."
Think about it… the famous toker jokers have only been able to do so much in the real world. Put them into cartoon form and the sky is the limit on the hilarity of what they can achieve. In fact, they have taken some of their most iconic bits from their comedy albums and brought them to animated life including Let's Make a Dope Deal and Dave's Not Here.
Use the widget below to enter on Facebook or Twitter. There are three unique ways to enter, and by entering all three ways you can increase your chance of winning. A winner will be announced April 23. Good luck!