Django Unchained just can't escape controversy. The film won two Oscars, but some took issue with the films excessive violence and use of the N-Word.
It's been a while since we've heard about the Christmas release, but today was opening day for Django in China. That is, until the film was pulled from theaters Nationwide.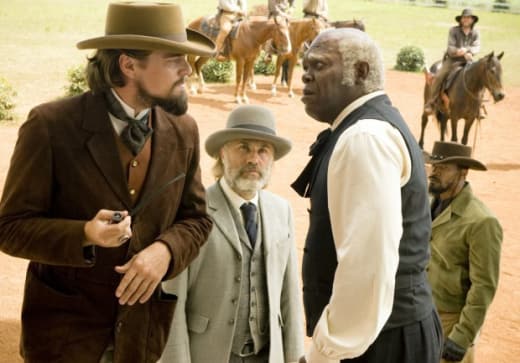 The film's importer cites unspecified technical issues as the reason for the suspension, though some are speculating that Chinese censors took issue with the content.
Django Unchained had been advertised for weeks, however, and was reportedly edited to clear the censors.
Check out our Django Unchained quotes page for some clues as to what might have caused the suspension.