You know how distracting it is when you're driving behind an SUV with LCD screens playing cartoons in the backs of the seats?
Well try walking behind Matt Damon in Elysium. We're still not sure exactly what the exoskeleton/display screen combo that Damon's character dons is for, but we do know that he is gravely ill, so perhaps it's related to that.
Check out the first poster for Elysium: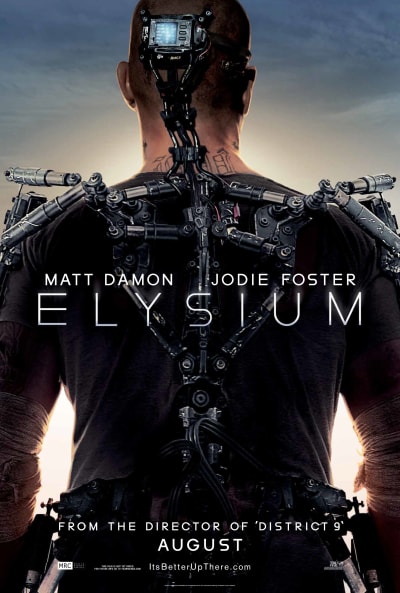 The film takes place on a futuristic Earth that has been overpopulated and desecrated, with all the wealthy people moving to a utopian space station called Elysium. Damon plays Max Coburn, a man on Earth who must travel to Elysium to seek a cure for his illness.
Jodie Foster, Sharlto Copley, Wagner Moura, Alice Braga, William Fichtner, and Diego Luna also star. Elysium hits theaters August 9.