Last night we saw the very first Elysium trailer and finally figured out what that exoskeleton is for (if you haven't watched, it is to override the systems on Elysium and grant Matt Damon access).
Now, we have a bunch of new stills from the film. Check them out: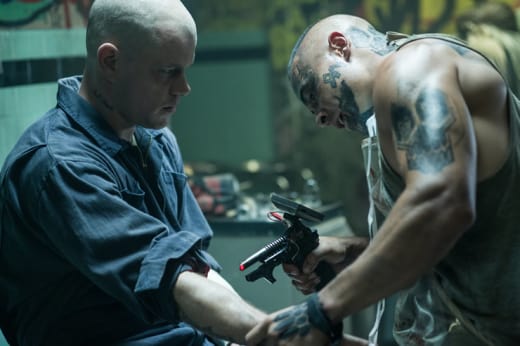 Damon stars as Max, a man on a futuristic Earth that is overpopulated, polluted, and poor. Max must infiltrate to a wealthy space colony called Elysium in order to save his own life.
Jodie Foster, Sharlton Copley, Wagner Moura, Alice Braga, William Fichtner (The Lone Ranger) and Diego Luna also star. Neill Blomkamp directs Elysium, which will premiere August 9.