A director has been chosen for The Expendables 3!
Australian filmmaker Patrick Hughes has signed on to take over the star-studded action franchise for the next installment. Hughes has only directed one feature film in the past, the 2010 thriller Red Hill.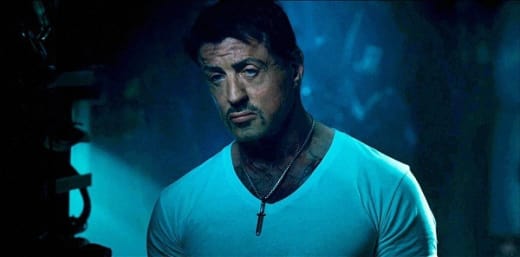 The third film will surely be adding even more action stars on top of the cast of The Expendables 2, which included Sylvester Stallone, Jason Statham, Jet Li, Dolph Lundgren, Jean-Claude Van Damme, Bruce Willis, Liam Hemsworth (Catching Fire), Arnold Schwarzenegger, and Terry Crews.
Producer Avi Lerner has stated that he is interested in pulling Clint Eastwood, Nicholas Cage, Harrison Ford (42), and Jackie Chan into The Expendables 3.
Ultimately, Hughes will likely have some say in the direction the new film takes. No plot details have yet to be revealed, so stay tuned for more as it unfolds.