MGM is apparently very pleased with the way G.I. Joe: Retaliation did in its first four days, as they're already moving forward with plans for a third film.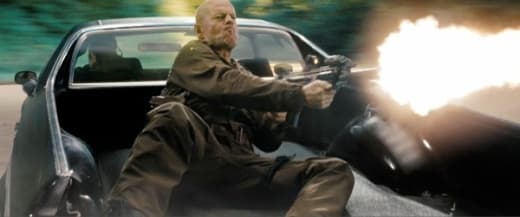 G.I. Joe retaliation topped the box-office this weekend, and has already made $132 million worldwide. The decision last year to hold the release of the action sequel in order to convert it to 3D seems to be paying off.
Dwayne Johnson, Channing Tatum (21 Jump Street), and Bruce Willis star in the second film, which finds the Joes cast out of society and fighting to take down Cobra Commander.
The threequel is obviously in the very early stages of development. Stay tuned for more details as they unfold.