Will you be among the first people to see the launch of Marvel Phase 2 with Iron Man 3?
The new poster advertises the 12:01 a.m. screenings on May 3. Check it out: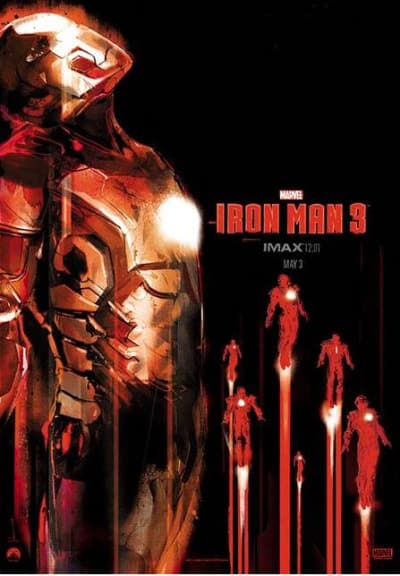 Robert Downey, Jr. returns as Tony Stark in the third installment of the franchise. When an unstoppable force threatens the country, Iron Man must is drawn into a very personal fight.
Gwyneth Paltrow, Don Cheadle, James Badge Dale (World War Z), Rebecca Hall, Guy Pearce, Ben Kingsley, Jon Favreau, and Ty Simpkins also star.
Shane Black directs the film, which he cowrote with Drew Pearce. Read through some Iron Man quotes to revisit the first film.