The first Steve Jobs movie has been released!
No, it's not jOBS, whose release has been delayed. It's definitely not Aaron Sorkin's biopic, which has yet to begin production.
It's iSteve, the first long-form movie from Funny or Die.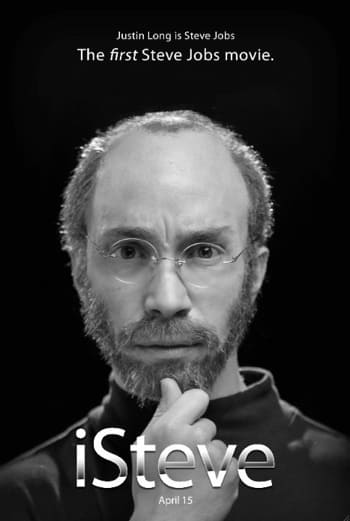 After being delayed one day, the comedic take on the tech pioneer is available for viewing on FunnyOrDie.com. It stars Justin Long as Jobs, with Lost's Jorge Garcia as Steve Wozniak.
James Urbaniak, Michaela Watkins, Steve Tom, John Ross Bowie, Paul Rust (I Love You, Beth Cooper), and Brian Huskey also star. Ryan Perez wrote and directed the film.