At the beginning of the month, three actresses screen tested for the title role  in Kenneth Branagh's upcoming live-action adaptation of Cinderella.
Today, one of those actresses has landed the part. Lily James will play Cinderella!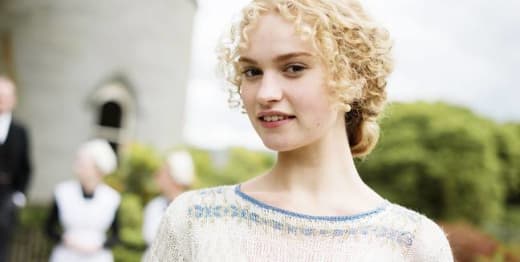 The young actress, best known for her role as Lady Rose McClare on Downton Abbey, was up against Bella Heathcote (Dark Shadows), and Margot Robbie for the role.
It is unclear what directs Branagh plans to take the adaptation. Fairy Tale movies have been going one of two routes of late: large-scale fantastical epics a la Alice in Wonderland and Oz: The Great and Powerful, or gritty, dark thrillers a la Snow White and the Huntsman and Jack the Giant Slayer.
Filming is set to begin this fall.