Henry Cavill adorns the newest cover of Entertainment Weekly, as part of its Summer Movie Preview episode. Take a look: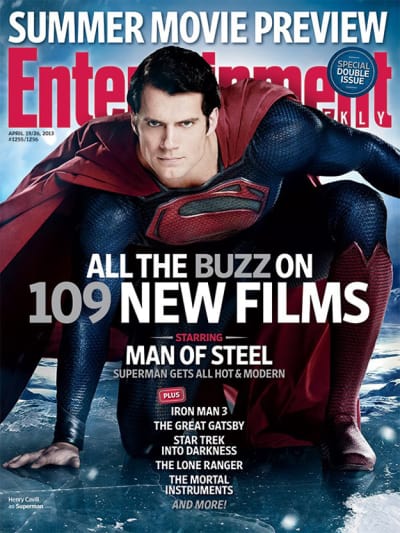 Cavill stars as Clark Kent in the Superman reboot. The film tells the story of the young Kent as he discovers how alienating his powers can be, and struggles with the idea of becoming a superhero.
Diane Lane, Kevin Costner, Russell Crowe (Les Miserables), Amy Adams, Michael Shannon, Laurence Fishburne, and Christopher Meloni also star.
Man of Steel premieres June 14. Watch the Man of Steel trailer for more.