Man of Steel Parodied in NSFW Superman Comedy Sketch
by MF Staff at . Updated at . Comments
We all know Superman as the Big Blue Boyscout, the do-gooder superhero who works within the confines of the law to keep the planet safe.
But sometimes it's easier just to get in, get out. Superman abandons his principles in this funny comedy sketch from Kill Bosby Comedy, produced by our very own Micah Gordon. There is some cursing, so it's a tad NSFW.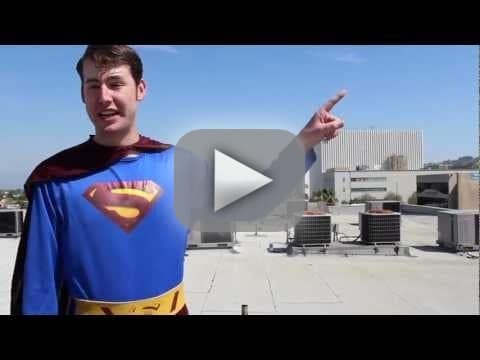 The Superman franchise is getting rebooted in the upcoming film Man of Steel, starring Henry Cavill as Clark Kent. Cavill's Superman may also appear in an upcoming Justice League of America movie, though the future of that project is currently up in the air.
Diane Lane, Amy Adams, Michael Shannon, Laurence Fishburn, Russell Crowe (Les Miserables), and Christopher Meloni also star. Man of Steel will hit theaters June 14.