A giant Jaeger with an Iron Man-like pour source on its chest adorns the new poster for Pacific Rim. Check it out: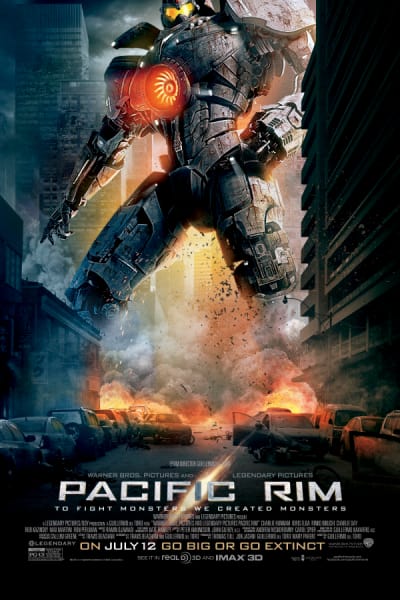 The film takes place in a future where giant monsters called Kaiju have emerged from the sea, with equally enormous man-piloted robots called Jaegers being built to combat them. Charlie Hunnam and Rinko Kikuchi star as an ex-pilot and a young trainee who unretire an old Jaeger as the last hope for humanity.
Idris Elba (Thor: The Dark World), Burn Gorman, Charlie Day (Horrible Bosses), Max Martini, and Ron Perlman also star. Guillermo Del Toro directs the film, which premieres July 12.