Richard LeParmentier, the actor who portrayed Admiral Motti in Star Wars Episode IV, passed away yesterday at the age of 66. According to The Hollywood Gossip, the cause of death is unknown.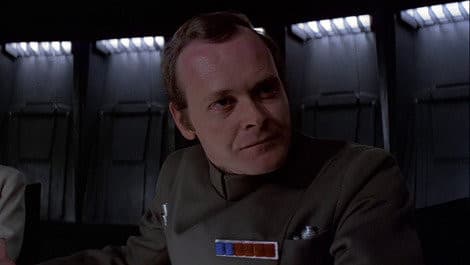 The character, an officer on the Death Star is well-known for being choked by Darth Vader for making a comment about his faith in the Force.
LeParmentier had a storied career beyond Star Wars, appearing in such films as Superman II, Octopussy, and Who Framed Roger Rabbit? He has also done work for television and video games.
LeParmentier is survived by his three Children. He will be missed.