You may be tempted to file this under "innocent comments blown way out of proportion," but it does seem like Robert Downey, Jr. has given some serious thought to the future of his career.
In an interview with GQ, Downey, Jr. was asked about an injury he got on the set of the upcoming Iron Man 3, which sent him on a string of contemplation about his age, his background, and his aspirations.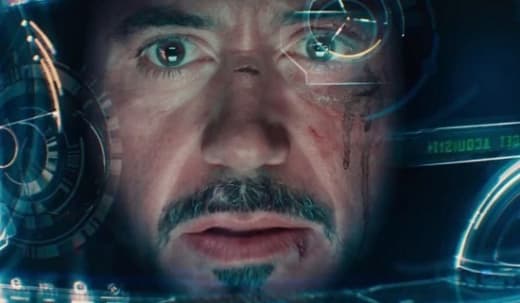 "It got me thinking..." said Downey, Jr. "How many genre movies can I do? How many follow-ups to a successful follow-up are actually fun?"
Downey seems to be growing tired of being a superhero. Sounds like a superhero movie plot in itself.
In a moment of mild self-importance, the actor explained, "I come from a family of very innovative writers and directors and actors and artists...So there's this kind of legacy of souls from what I consider to be a very particular time in entertainment, and I'm sensing a return to that."
So what will happen with the future of the Iron Man and Avengers franchises if Downey, Jr., whose contract is up after this next movie, decides to switch to art films?
Would the character be recast? Would the leader of The Avengers be written out? Or would Disney just throw so much money at Bobby D. that he can't say no.