The Snow White and the Huntsman sequel is moving along, acording to The Hollywood Gossip. During a Universal Pictures presentation at CinemaCon, chairman Adam Fogelson announced that they are aiming for a 2015 release for the fantasy follow-up.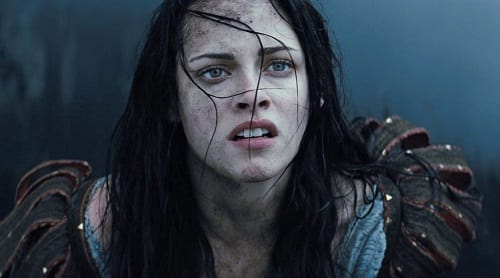 Despite the highly public affair between Kristen Stewart and director Rupert Sanders that dominated the news for months last year, the sequel is moving forward. Stewart will be returning, while Sanders will not.
Chris Hemsworth, Charlize Theron, and Sam Claflin (Catching Fire), also starred in the first film, though no other actors have been confirmed for the sequel.
Snow White and The Huntsman made almost $400 million worldwide in the box office last year.