Benedict Cumberbatch's villain has been the subject of a few character posters for Star Trek Into Darkness. Now, there's a batch of posters featuring all the major players. Check them out: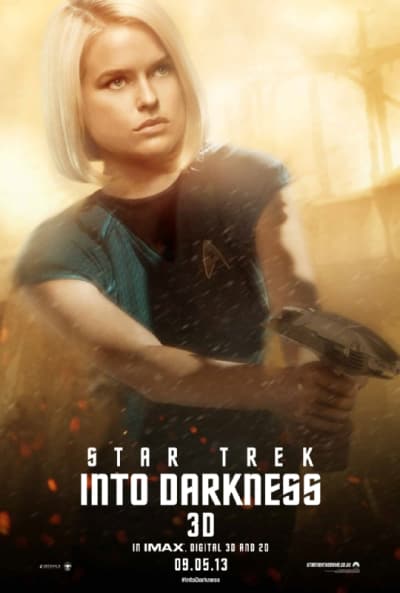 Chris Pine returns as Captain James T. Kirk in the sequel to 2009's reboot Star Trek, with Zachary Quinto as Spock. When Starfleet is attacked back on Earth, the Enterprise crew is tasked with taking down the man responsible.
Alice Eve, Karl Urban, Zoe Saldana, John Cho, Anton Yelchin, Simon Pegg, Bruce Greenwood (The Place Beyond the Pines), and Noel Clarke also star.
Star Trek Into Darkness premieres May 17. Watch the Star Trek Into Darkness trailer for more.