Star Trek fans be warned, the image on the newest poster for Star Trek: Into Darkness may be a little hard to look at. The iconic ship at the heart of the famous franchise, the Enterprise, is in a free fall and it does not look good for our heroes. Judging by the Star Trek: Into Darkness trailer, we can only surmise that this is due to something that dastardly fellow played by Benedict Cumberbatch caused.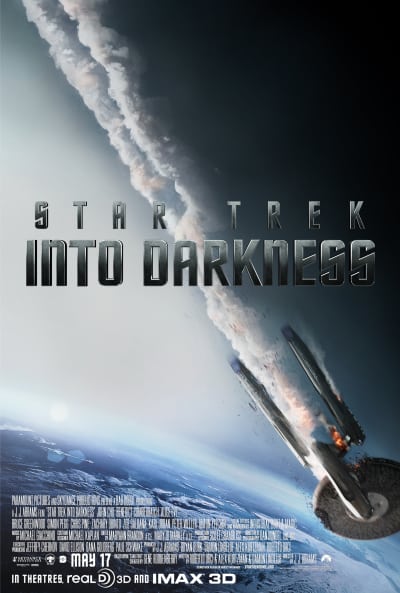 The sequel to J.J. Abrams' smash hit Star Trek lands in theaters May 17 and it was certainly among those mentioned in our latest Movie Fanatic Round Table that discussed which summer flick will be the biggest blockbuster.
Chris Pine, Zachary Quinto, Zoe Saldana, Simon Pegg and Karl Urban are all returning to the roles they originated in Abrams' first go-around at the Trek world.
So, Trekkies... is the poster heartbreaking or compelling? Let us know in the comments section below.